The 3D Library is used to sketch in 3D with basic shapes
Building Blocks
Get started by opening 3D Library, you'll find it under Upload 3D Model in the Project Bar to your left.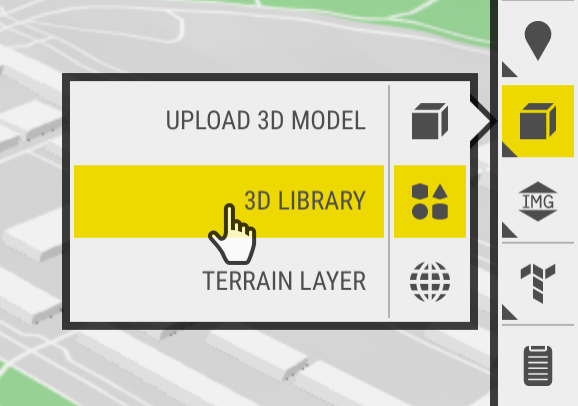 The 3D Library window contains several shapes and trees. To add them to the map, you can:
Click the icon – This adds the object to the centre of the screen
Drag the icon – This is more precise, you choose the exact location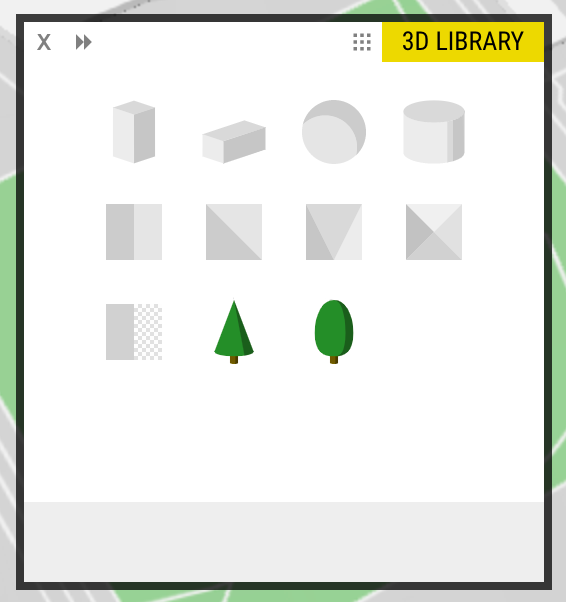 Basic Task & Example
A good use case for 3D Library is to add a basic shape of the right size to see how it it looks in the 3D World.
The Turning Torso is the tallest building in Malmö, Sweden. Let's see how it would look where you live.
Task: Add a 'Turning Torso' to your city – use the 3D Library to add a 190 meter shape and see how it affects the views in your neighbourhood.
In our example we dropped a Turning Torso-sized-building in Luleå, Sweden: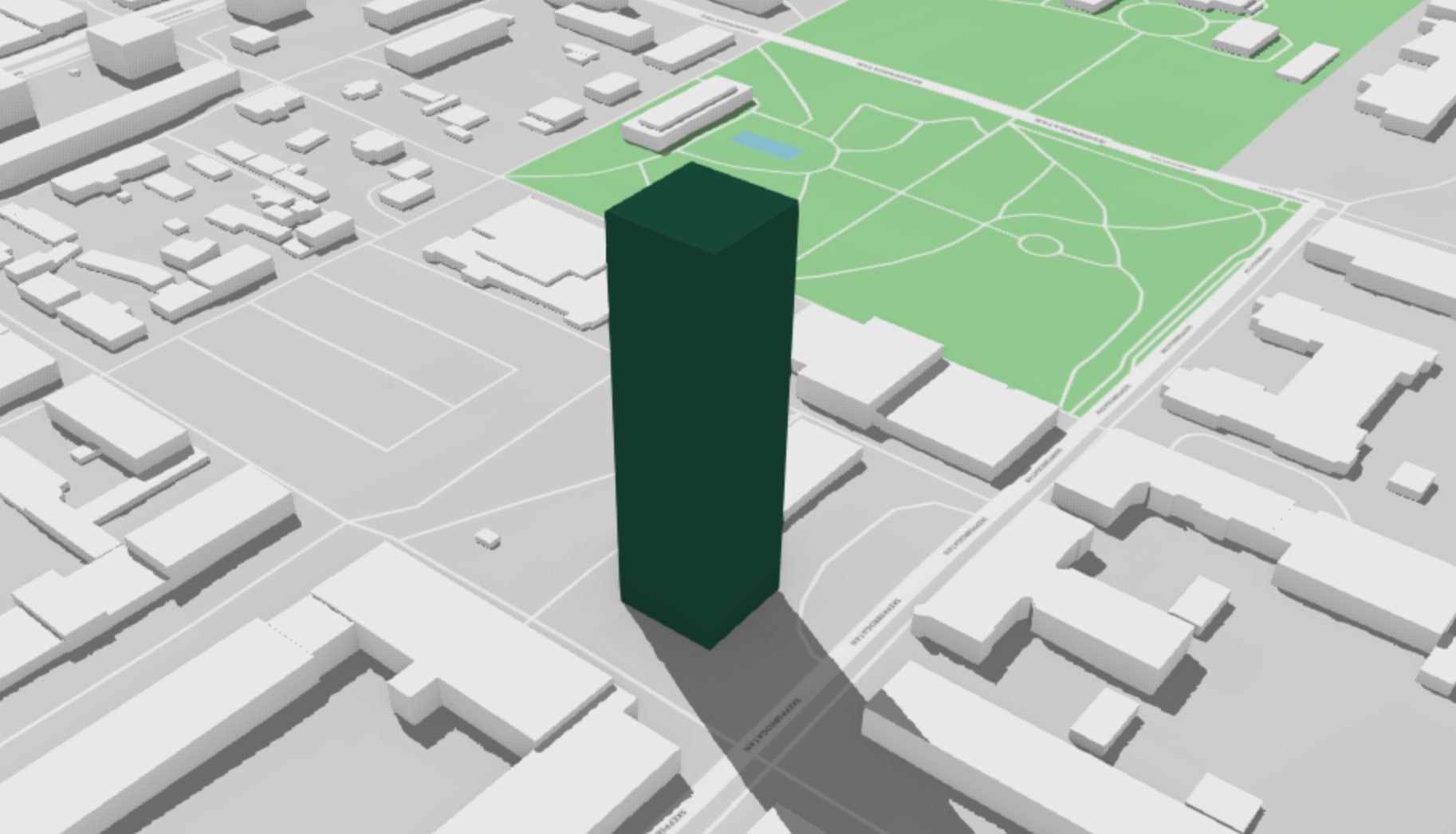 Use Viewpoints to compare it to the original!