Add a user to a ProjectWise project
In order to add, edit and see your iModels both in the Connect Center and in OCP, you have to be a member of the ProjectWise project. To add yourself and other users, follow the steps below. Start by clicking on Manage for adding team members (editors who will work with you in the project) or External Organizations. The Team members have to be added to the organization first, then you can add them to your project. If you want to add users that are not a part of your organization, add them by clicking on Manage under External Organization. Note that External users only have access to the projects they were invited to, while Team members are a part of the organization and can access all the PW projects anyone has created.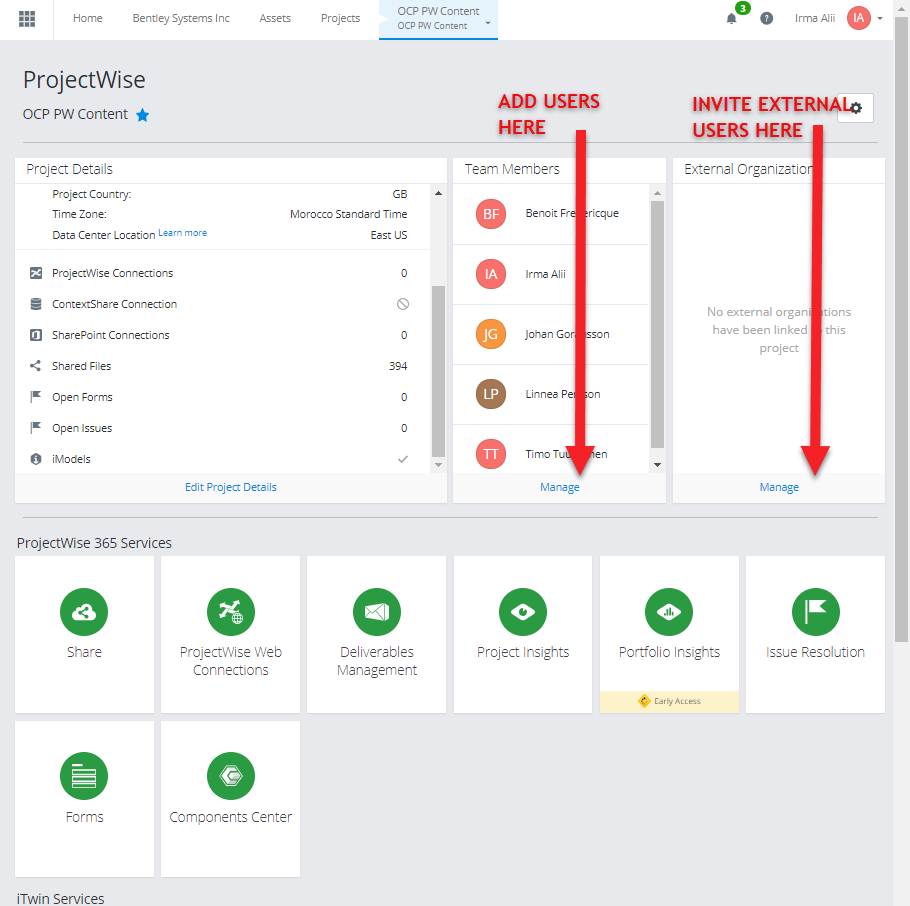 PROTIP
Only the users added to the ProjectWise project can see the iModels in OCP. Make sure to add all the users you are sharing your project with.
Here you can add a new user or import users from a file (the file can contain multiple email addresses) or manage the roles of existing users.

Click on Add user and start typing the name. Select the user from the list and click the + button. This will open up a dialog where you can continue adding users or edit the access settings (Role) of the users you want to invite. Once you're done, click Add user.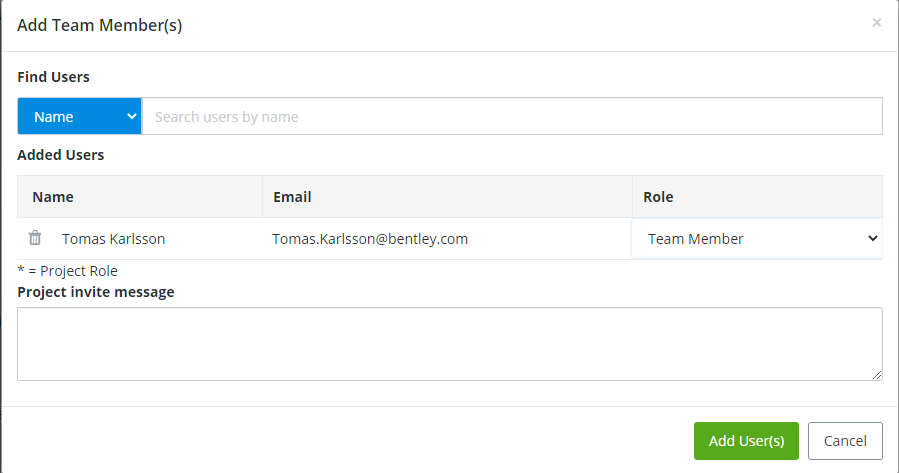 IMPORTANT
You can not upload your 3D models to an iModel without being a member of the ProjectWise project. First add yourself as a member then upload your models.