We came together. Right now. Finally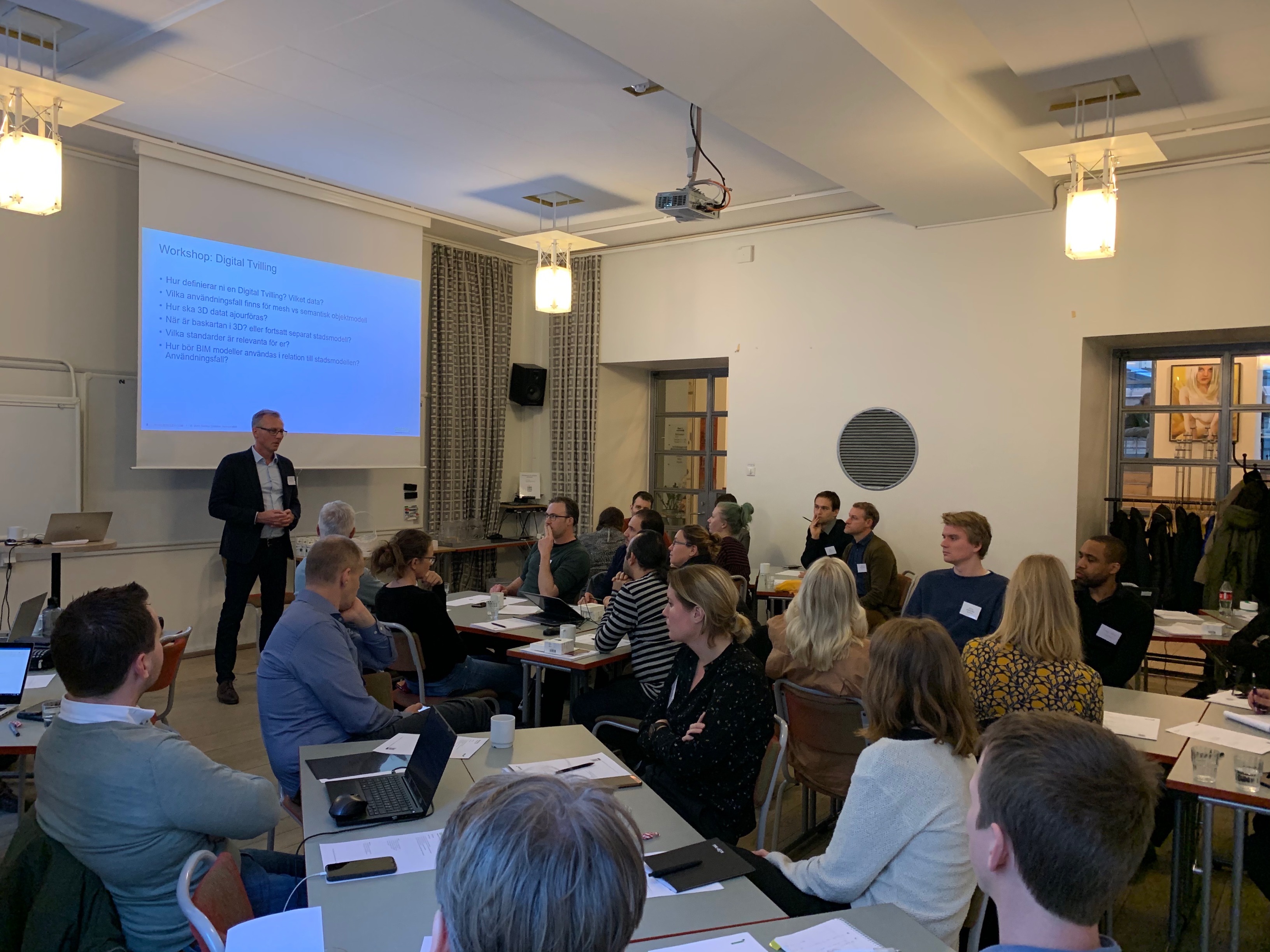 Our long awaited reunion took place in Stockholm this February. We started our first (of many) coffees at 9AM as we assembled in the parlor.
Johan's product news
We later proceeded into the presenting room where Johan Göransson, product  manager for OpenCities Planner, walked through product news, showed use-case examples and explained the roadmap for future development. Download his presentation and re-live the experience.
Then we had some coffee.
Irma's tips and tricks
After the brake, Irma Alii, product engineer for OpenCities Planner, gave tips and tricks on how to use our fancy new tools. Re-watch the videos again!
Video Export
(Create nodes/Edit them to create a smooth camera transition/Save a JSON file, close the project, upload the JSON file, continue editing the nodes/Edit the duration/Edit the Frames Per Second (FPS)/Select the video type and resolution/Click export video and post it on your friends wall on Facebook)
Export 360° Image
(Position the camera/select Export 360° Image from the Export tab)
Publish a 360° Panorama
(Prepare viewpoints and layers, less is more/ choose graphics settings for the quality of the exported project/ activate View mode in Tools/ export 360° Panorama, make sure the tab in the browser is active during/ Publish both web view and 360° Panorama/ visit project, toggle layers and tools/ jump from 360° Panorama to mobile view to desktop/ answer and submit forms)
Time slider
(Create a group/ add layers with objects representing different time scope/make sure that the objects in the layer are not too "heavy" for better performance/ edit group and choose slider in Interactions/ enable View mode in Tools/ Add a start view/ Publish the project/ see how the slider looks like in mobile view)
Sun study-create a GIF
(Position camera above object/ select Sun study/ choose one day with 1 hour of difference from sunrise to sunset/ export as image/ find an online GIF maker and upload images/ edit the GIF with text, effects, etc./ save GIF and import to a POI/ publish the direct link to the POI on LinkedIn/ wow)
Benoit's introduction to Bentley's solutions
Later, Benoit Fredericque, Head of Product Management for Digital Cities, held a presentation on Bentley's solutions for digital cities including ContextCapture, OrbitGT and OpenCities Map. Repeat the lesson by re-watching his presentation.
And then we ate. And had coffee.
We started the second part of our meeting by listening to our users present what they are up to.
Stockholm's presentation
Stockholms Stad represented by Matthew Calvert shared their experience in creating a new semantic city model in CityGML and using 3DCityDB for storage. He talked about the challenges, project objectives and future plans. Watch his presentation again.
Vallentuna's presentation
Next we heard Vallentuna's story told by Tobias Petterson who explained their strategy to create 3D mesh models from UAV data. What did the processes look like? What did they learn and what are the future goals? Refresh your memory.
Before the next coffee break, we had a workshop where the users discussed their strategies on creating and maintaining Digital Twin and Smart Cities.
Coffee time!
Alingsås' presentation
Our last presentation was held by Eva Cruslock from Alingsås. She talked about their experience with the crowd sourcing and citizen dialogue feature in OpenCities Planner. She gave examples of user feedback from different groups and described what they learned during the process of communicating with their community. Have a look at her presentation again on how to make a successful dialogue with your stakeholders.
After a workshop about citizen and stakeholder engagement, we wrapped our meeting with some closing words from Håkan Engman.
Big thanks to everyone who came to the OpenCities Planner user meeting, we hope it fulfilled your expectations and we hope to see you next time. If you haven't already, we would appreciate if you answered a few questions about the user meeting & OpenCities Planner here.
And remember, you can always swing by our office any time to discuss OCP, and have coffee. Of course.