Introducing Turn Key Projects
How it works
You provide the content and we put together a polished OpenCities Planner project.
This service is offered to both new and existing customers. If you are not currently a OpenCities Planner customer, we will help you find a suitable 3D Background / City Model. If you do not have an active subscription, we can ever offer limited time publishing rights for your project.
Here's an example
You want to visualise a proposal for a new project in a 3D city model.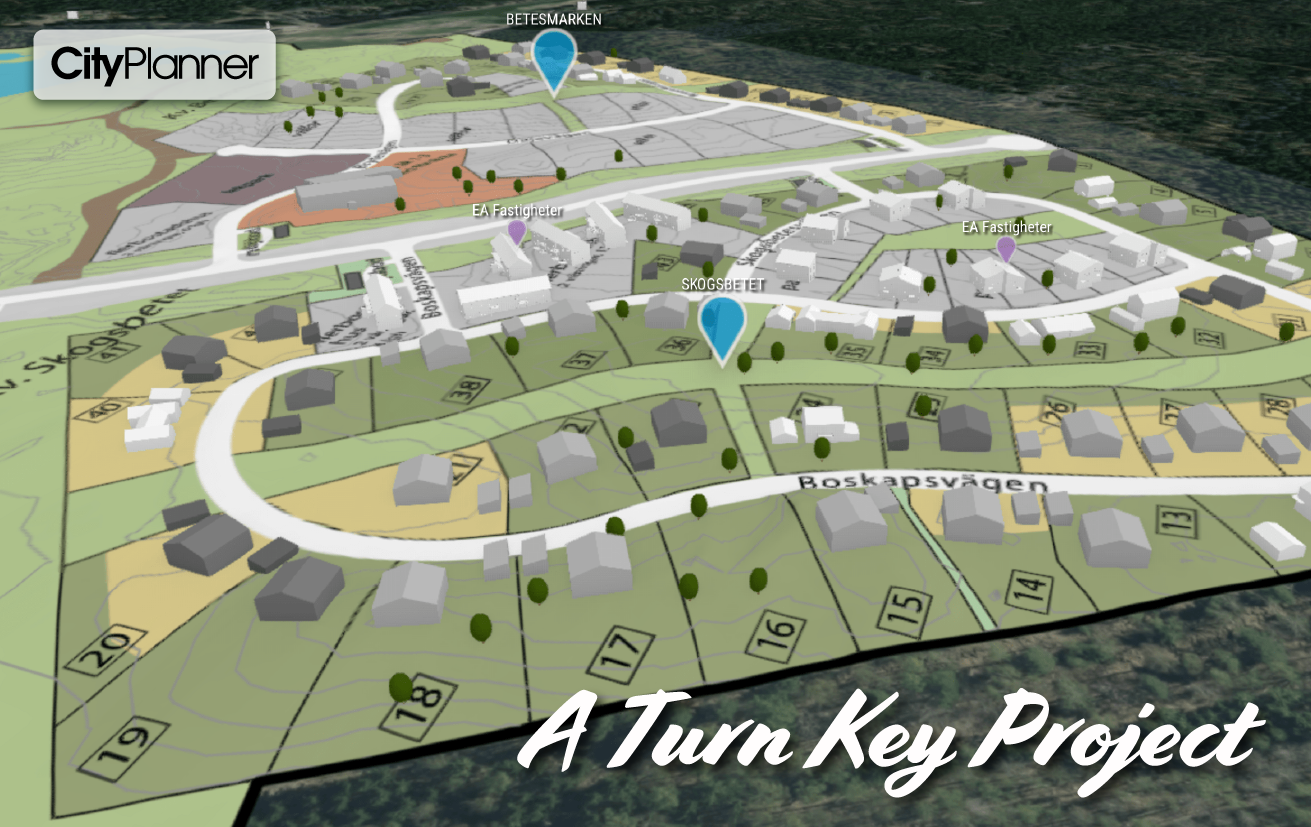 You have:
A 3D model as a Sketchup file, delivered by an architect
A plan illustration as a DWG file
A couple images and text that describes the project
What we do:
Import the 3D-model and put it on the correct position with the plan illustration textured on the terrain
Place your images and text in Points of Interest
Set up a few viewpoints
Match your visual profile
… and then we'll invite you to the project or publish it to a public link.
Get Started Today
Contact us to learn more: info@agency9.com