This month we travel to Skärholmen, just south of Stockholm.
With an ambition to build 6,300 new homes in an area of about 5 square kilometers, this project requires well functioning communication and excellent visualisation. Using OpenCities Planner best provides citizens, urban planners, and other stakeholders both an overview of the project as well as opening up communications between parties.
When the project was in public hearing phase they used OpenCities Planner's Dialogue feature to gather feedback. The result was that half of the comments/opinions were made through OpenCities Planner.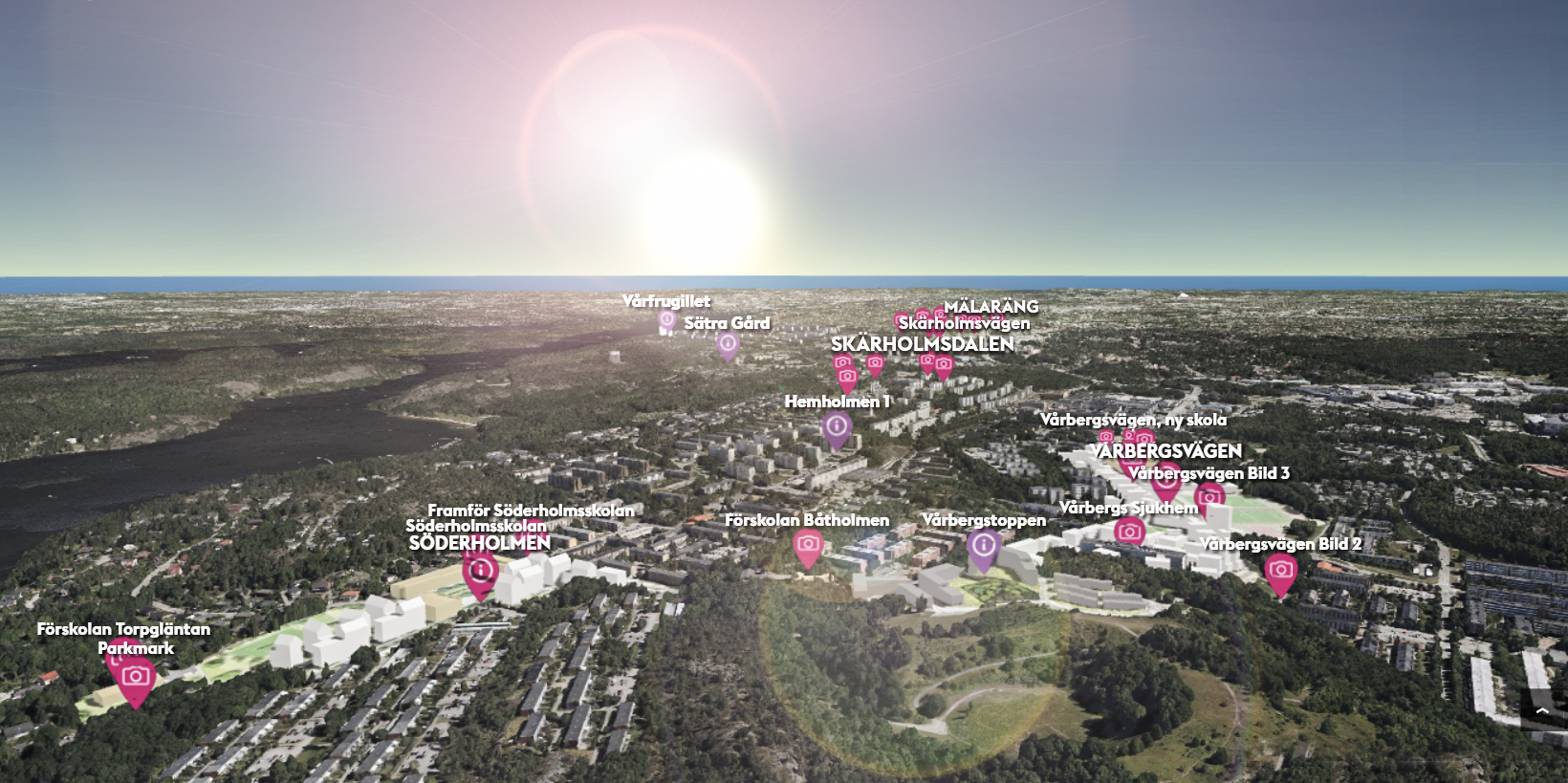 Hotspots
The City of Stockholm is using hotspots in the 3d-map to guide the visitors to different locations. Each hotspot, or Point of Interest in OpenCities Planner vernacular, contains further information about the highlighted project or area. It can be used for adding pictures, movies, link, and more.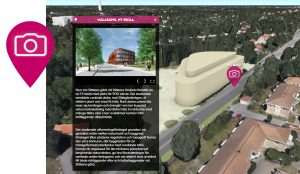 Links