New Features & Improvements
We are pleased to share an array of exciting new features this month.
Sun Study
You will find this tool in the Top Bar, next to the Export Tools.
With Sun Study, you position the camera and generate a PDF-report for the dates and times you select with a date picker. It's powerful and easy to use.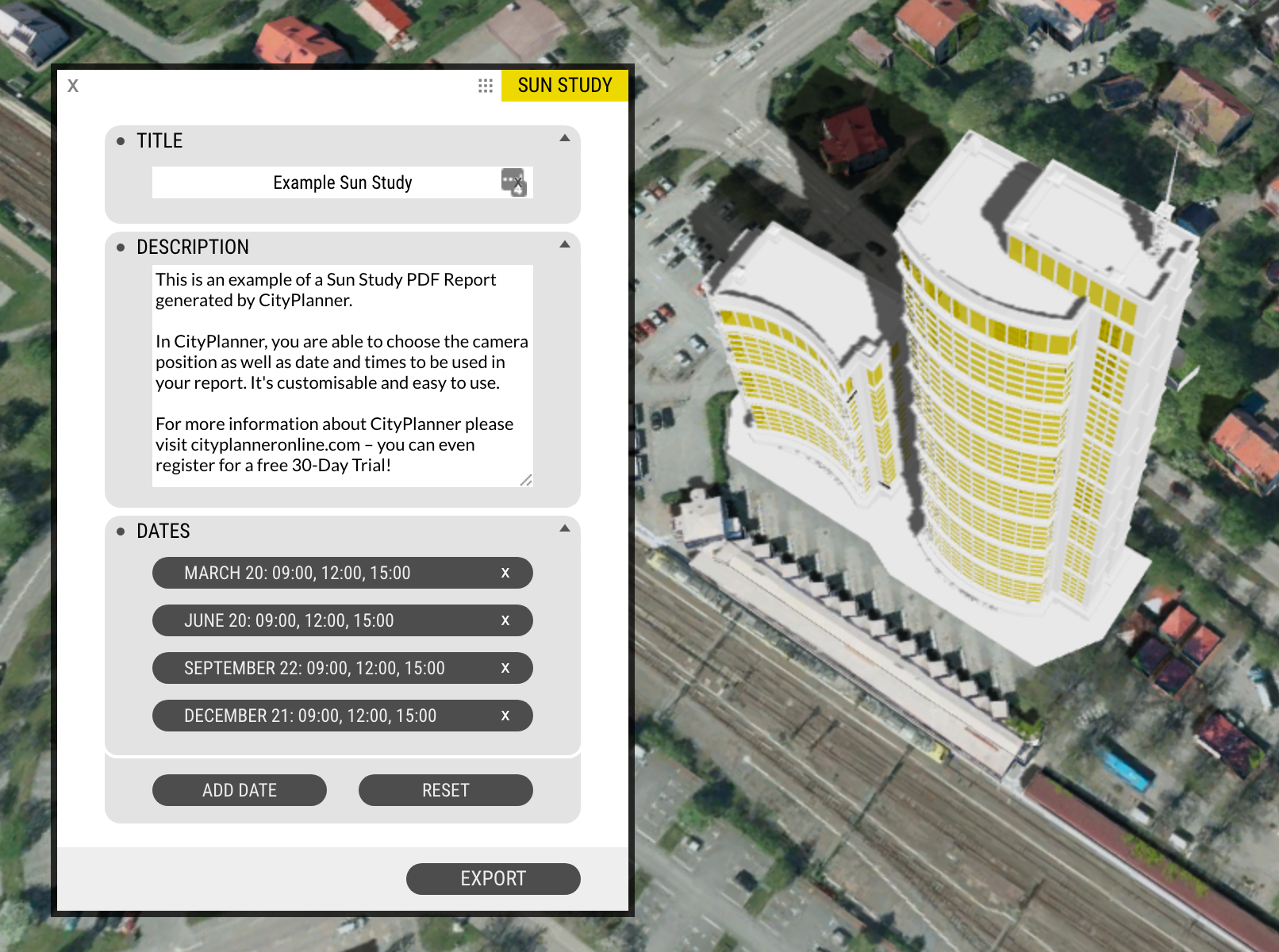 Export Screenshot
Would you like to export a clean image — perhaps for print, publicity, or planning? Look no further than the new Export Screenshot tool, which you'll find in Export Group in the Top Bar (under Export 3D).
You will be able to choose the size, increasing to up to 4X the current screen resolution for high resolution screens and print, as well as image format.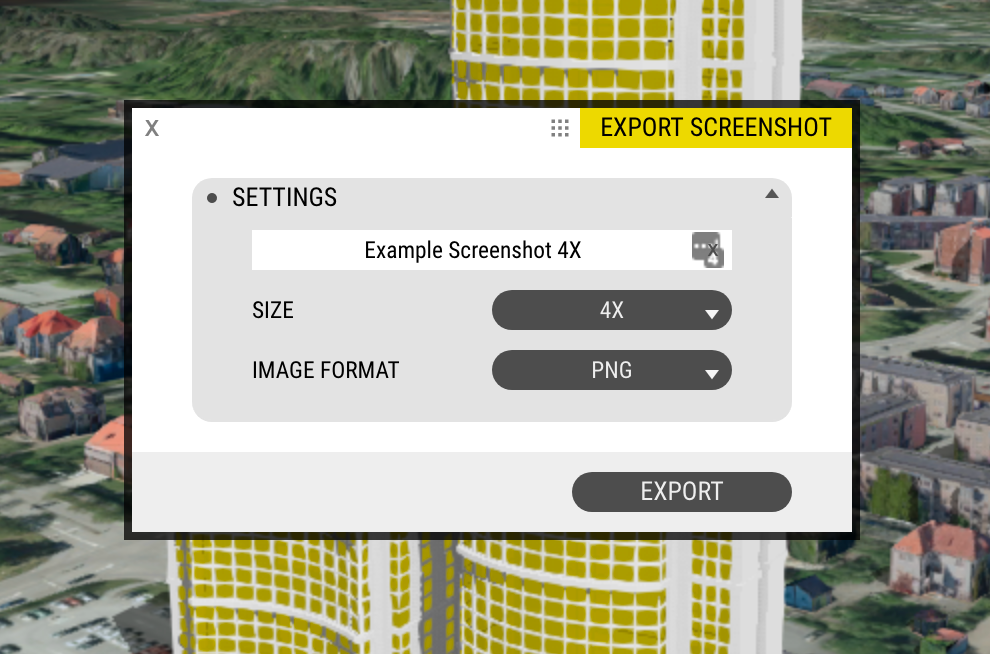 2D/3D Toggle
At times it is advantageous to view the map in 2D. We've added a Toggle 2D/3D icon to the Toolbar which allows the viewer to switch between dimensional modes.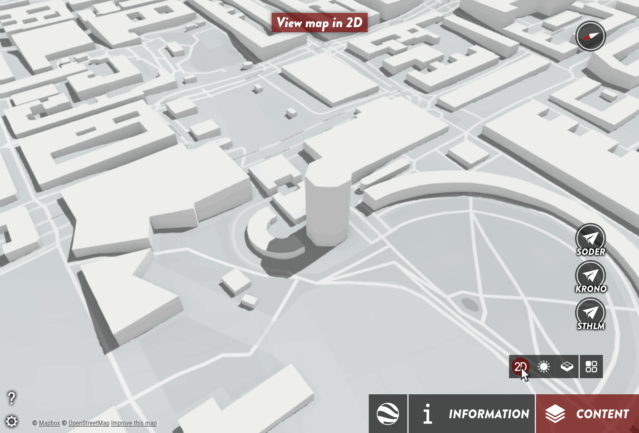 Furthermore, we've added settings for selecting the default dimensional mode. Want your project to be 2D only? Simply use 2D as the default setting and remove the 2D/3D Toggle button from the Toolbar. Voilà, 2D forever.
There are also new settings for disabling map rotation and setting maximum tilt, giving the project administrator greater control over the user experience.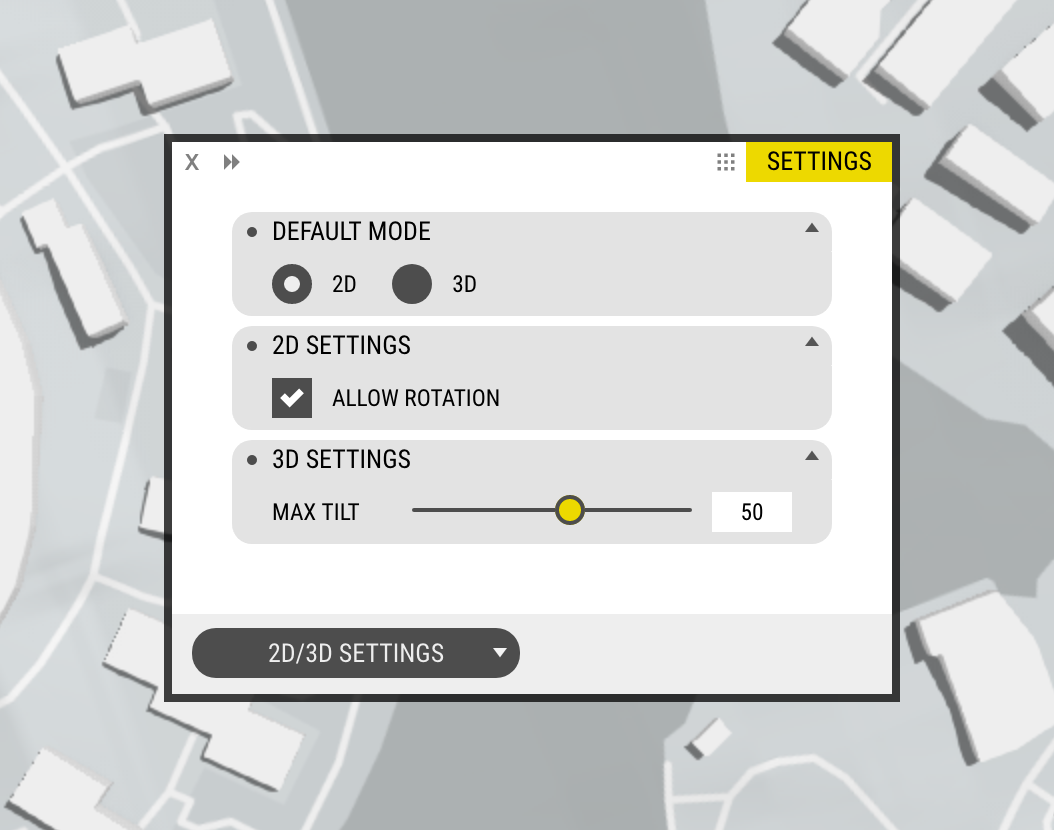 ---
As always, we appreciate feedback on our new features. Please let us know what you think via the form in the Help pages.
---
Bug fixes
– Export 3D bug fixes, including the ability to export uploaded models
– Interactions, such as Visibility: Off, not firing the second time user enters a sub-project from a portal
– Embedded projects not starting if they are not visible when a webpage loads
– Random attachment in Dialogue export
– Improved filtering in Project Manager search
– Measure Tool calculation and formatting
– Minor interface fixes