Malmö is Sweden's third largest city and Amiralstaden is Malmö's most important city planning process.
The centre of this process is the forthcoming Rosengård Station. The 3D Team at the Department of Urban Planning created a OpenCities Planner dialogue project, as a part of the planning process.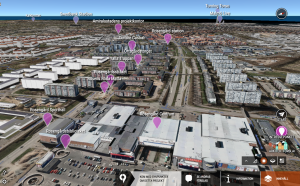 Want to learn more? You can visit the published project directly or read about it on malmo.se (all links in Swedish).