New features & Improvements
Introducing the Project View Toolbar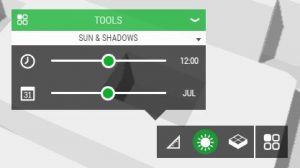 We've redesigned the Sun & Shadow Tools and the Transparency Tool to make room for additional Project View tools. Upcoming Project View tools will be accessed from the Toolbar located above the ribbon. You can configure which tools you want in your project in Toolbar settings in the Project info button group.
Measure Tool
The Measure Tool supports measuring distance, height, and area. Also, when the tool is active you'll see the coordinates and altitude of the mouse position. The tool is on by default in new projects but you can turn it off in Toolbar Settings if you don't wish to use it.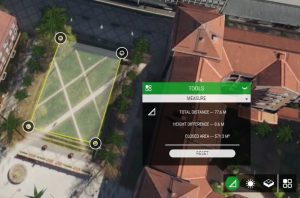 Search component Form Builder
We've added another component to Form Builder. If you have configured a search database on your organisation account, you can add a search component to your dialogue form. Whatever the user inputs will be saved as input when the form is submitted. Also, you can pick a reference coordinate which will stay in the view when the user picks a search result. This enables, for instance, travel route reporting to a given position like a commute station or a school.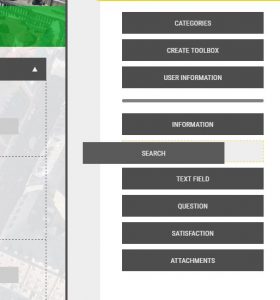 Bug fixes
– POI custom marker resets
– Search icon responsive fix
– Custom tool labels not used in tooltips
– Delete project with very long name overflow issue